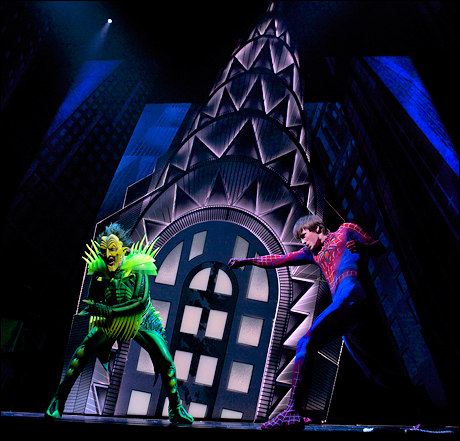 It's that time of year for Top Tens and Best Ofs, so PR for Smarties figured if you can't beat 'em, join 'em!
Uncork the champagne! The Smarties 2010 Publicist of the Year Award goes to Rick Miramontez for his impressive composure and resilience during the Spiderman debacle.
Rick's quotes about the Spidey situation are rather elegant, and I have yet to see a "spokesperson did not return calls or emails" line in the reports. He's trying to get out in front of it as much as he can, and he is definitely not avoiding the reporters.
And sending flowers to Conan for spoofing the show was a stroke of brilliance–they were publicly good sports about being the butt of the joke, and they ensured follow up mentions. Never a bad thing.
Crisis Comm is hard. I try to avoid it but there have been times when clients were thrown into crisis mode. It usually involved contentious contract negotiations or similar, but it was always a sigh of relief when I got the call telling me to refer inquiries to the lawyers.
YAY! The lawyers are here!
If I was on the other end of the phone, my quotes would look something like "The spokeswoman babbled incoherently before checking herself into the hospital, citing 'exhaustion.'" (And with this public admission, I am officially unemployable in the corporate world.)
So, Rick, I am guessing you are working straight through the holidays. So I hope Santa gives you a nice little bauble in your stocking. You deserve it.