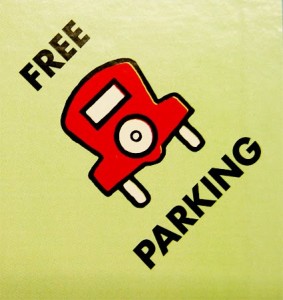 And no, I'm not talking comps.
This response by a freelance journalist to The Atlantic has been making the social media rounds. Essentially, The Atlantic wanted to the guy to "repurpose" a reported piece he did for another outlet, and as payment they offered the prestige of publishing in The Atlantic.
Arts journalist Randy Gener prefaced his Facebook link to the story with, "Why is your arts group not getting decent media coverage?"
And he's pretty much spot on, and I am supremely frustrated by our culture of free. And for some reason, the arts are complicit in this Freeconomics. But that's an argument for another day.
Here's the thought Randy's comment sparked…
As media outlets are less inclined to pay (and frankly I was shocked a publication like The Atlantic resorted to such), the coverage for arts dwindles. Of course, there will always be young journalists who are looking for a by-line in a publication with the prestige of The Atlantic.  But they will be less inclined to write about arts, and more about celebrity, because that's what garners page views, comments, and social media shares. And all of these metrics are measurable. And what's the point of writing anything for free if it's not going to amount to a tangible benefit that you can then show off to a prospective employer?
Seriously, it's time to start Tweeting and Facebooking links and leaving comments. And not just to comments that express your displeasure with Theatermania's Bros On Broadway series, or to grouse about your bad review. Smart, insightful, helpful discussions about shows you've seen or responses to reviews (worth reiterating, someone else's please, not your own!) are important. And don't just zoom in on the "major" shows with star power. Leave a thoughtful response for the publication that's covering the downtown scene. Show them that this coverage matters to their readers.
I see loads of comments on the blogs of fellow artists, or long and wonderful back and forth discussions on Facebook, but scant few on more general news sites that do culture coverage, or on showbiz-centric sites like Backstage or Theatermania. If you want arts coverage to continue, it has to matter to the outlet. (Case in point is Variety. Did you notice the new site redesign, no longer behind a paywall, has a dedicated section for "digital" but legit coverage is now lumped into "more"?)
The only way it matters is in the measurable metrics.
Just something to think about.